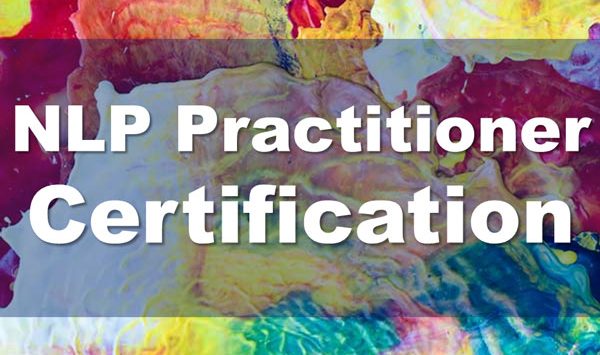 NLP Practitioner certification
NLP training in Lebanon
NLP practitioner certification in Lebanon (NLP training Lebanon)
Who needs to learn NLP (Neuro-linguistic programming)
Sales people

Managers

Team leaders

Business directors

Business owners

Psychiatrists

Psychotherapists

Doctors

Lawyers

Teachers

Professors
Actually everybody needs to learn NLP
Benefits of NLP
Personal Development
Eliminate your unwanted behaviors

Understand others map

Generate new behaviors

Choose your mental, emotional and physical states at any time!

Reduce stress

Increase energy

Communicate more effectively with anyone you meet

Communicate more effectively with yourself

Remove limiting beliefs

Access powerful internal resources

Get the results you want

Lead your life
Business Development
Improve sales people skills

Improve managerial skills

Improve leadership skills

Build rapport with your staff, clients and providers

Communicate effectively to your staff, clients and providers

Develop presentation skills

Develop public speaking skills

Develop planning skills, define your targets and generate new behaviors among your team to adopt it

Establish achievable goals

Control and manage your time

Maximize your focus, energy and positivity

Remove limiting beliefs

Enhance advanced negotiating and influencing techniques

Apply effective problem solving techniques and be part of the solution and not part of the problem

Optimize sales using the 6 step sale process

Maximize your performance
---
NLP training in Lebanon
Benefits of being a certified NLP practitioner (NLP training Lebanon)
Welcome to the world of NLP (Neuro Linguistic Programming), The science and art of excellence. in this seminar you will widen your vision and your knowledge as follows:
1- You will learn how to control your feelings, turn the negative to positive. 
2- Get rid of your fears, Learn how to make steps forward.
3- Establishing better rapport with others, you will be a better communicator.
4- You will discover your potential, to know what you are really able to do.
5- You will learn how to find solutions for your conflicts in business and in personal life.
6- Become more confident
7- Learn how to change your unwanted behavior
8- Successful attendees will be certified from the International union of NLP as NLP practitioners
9- All Attendees will be listed on the IUNLP website as practitioners
---
NLP training Lebanon
Topics of NLP Certification Seminar
NLP helps you change your life to the better and to help and inspire others. NLP helps you to develop basic skills and tools to enhance your journey to success.
The object of the seminar is to train the participants to become certified NLP Practitioners, so that they can actually practice NLP. They can practice NLP to help themselves, their family and friends, and after some practice, can in addition work to help others as a professional NLP Practitioner.
The seminar focuses on introducing NLP and discusses how the mind works and why NLP can help people change or achieve results. The seminar also introduces basic and powerful NLP techniques that will consequently give the participants an advantage in everyday life when dealing with people around them in any situation.
The Seminar will include the following topics:
– Introduction to NLP
– Rapport
– Sensory Acuity
– Opening your senses
– Eye Accessing cues
– The representational System
– Sub Modalities
– States of Excellence
– Major Presuppositions of NLP
– Meta Models
– Information Gathering
– Anchoring
– Chaining Anchors
– Behavior Transfer
– Changing Personal History
– Eliminating Fears and Phobias
– Building Self Confidence
– NLP Techniques
There will be a practical NLP workshop in the seminar that will help the participants to see the NLP techniques in action, in addition to the chance to learn some valuable secrets that can help the participants in many situations.
NLP can never be a theoretical subject, it must be practiced to really see and understand the powerful effects and to experience the NLP and the change it creates into people's lives.
At the end of the seminar you should have better communication skills, and you should be able to practice basic NLP on yourself and on to others to help achieve positive change and a happier and fuller life on the way to achieving your goals and lasting happiness.
At the end of the seminar, participants will get a week to review all the information, after that there will be a written test, which participants must pass in order to get certified by the International Union of NLP.
NLP training Lebanon
– Masters in law
– CPD certified in Management and leadership
– Master sales trainer
– Certified NLP Master practitioner and trainer by the International Union Of NLP ( IUNLP )
————————————————————————————————————————
NLP training in Lebanon and the Middle east – NLP practitioner in Lebanon